About Sutton Songwriters' Circle
The Songwriters Circle will teach students how to write new material and support them in developing their ideas. Working as a group, students will:
Explore songwriting techniques.
Learn how to record and produce music on Soundtrap.
Network with other young songwriters.
Showcase their work through termly performances and online releases.
Our Lead Tutor for Technology-based Music, Nathan Radley, will lead the sessions. In addition to working for Sutton Music Trust, Nathan is a professional Music Producer and DJ. Students will be given FREE access to Soundtrap to develop their ideas and demo their new material. Sutton Music Trust has three live performance opportunities planned to celebrate the original work created by the members of the Songwriters Circle.
The Sutton Songwriters' Circle is for:
Any students between 11 and 18 are welcome to join the Sutton Online Songwriters' Circle.
Students must be passionate about songwriting, be a confident singer, and have some guitar or keyboard skills.
September
October
November
December
January
February
March
April
May
June
July

We have a range of bands and orchestras for all abilities. Check them out below!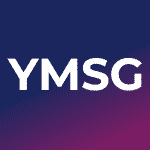 Beginner level (2-3 terms experience) ensemble for violins, violas, cellos and double basses.