Sutton Music Trust celebrates all forms of music and works strategically to help children and young people to go on musical journeys. One of the ways in which we do this is through Music Hub partnerships to ensure that the students of Sutton have access to high-quality musical experiences. Read about ArtsOne Rock's summer festival!
Join us for a remarkable event as we celebrate the ten-year anniversary of ArtsOne Rock's annual showcase, Glastonthorne 2023! Taking place on Saturday, 8th July at noon, this festival-style extravaganza will be held outdoors in the courtyard of Glenthorne High School.

Our students have embarked on a unique project to commemorate this special milestone. They have dedicated their time to mastering songs performed by Glastonbury Headliners over the past decade, including beloved festival classics. Every song performed by Sessions 1, 2, and 3 will be a testament to the incredible talent and hard work displayed by our students.
In addition to the remarkable performances in our three sessions, we have some exciting guest sets lined up for you. We'll be treated to performances by a group of graduating students, as well as an appearance from The Thornes, a professional band comprised of ArtsOne Rocks alumni. You do not want to miss this incredible showcase.
ArtsOneRocks! is a rock and pop music Saturday school that offers students the opportunity to explore drums, bass, guitar, keyboard, and vocals.
During each two-hour session, students learn a song in the first hour and then perform it alongside their bandmates in the second.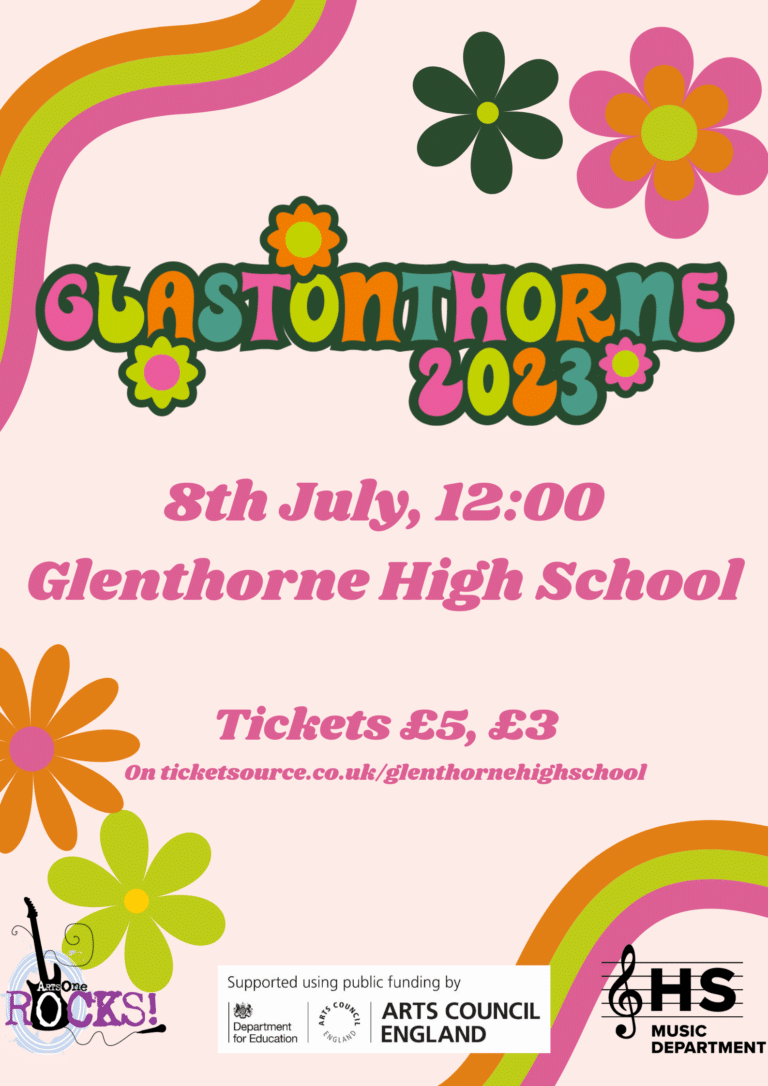 If you're interested in getting involved, we will be offering free trials in September. For more information, please email SKI@glenthorne.sutton.sch.uk or visit Glenthorne High School for more information.