Music Nurture Groups are small inclusive weekly music groups (3-6 students) designed to remove barriers that pupils may experience in making a form of music that matters to them.
This new offer follows a successful pilot project funded by Changing Tracks at a Sutton Primary School. The Nurture Group is a targeted intervention where the tutor takes a flexible and collaborative approach to planning the lessons, ensuring pupils receive input so that their different musical interests and learning preferences are considered. During the weekly sessions, the pupils will use music to connect with their peers and other adults, express their ideas and make choices- all in a safe and supportive environment.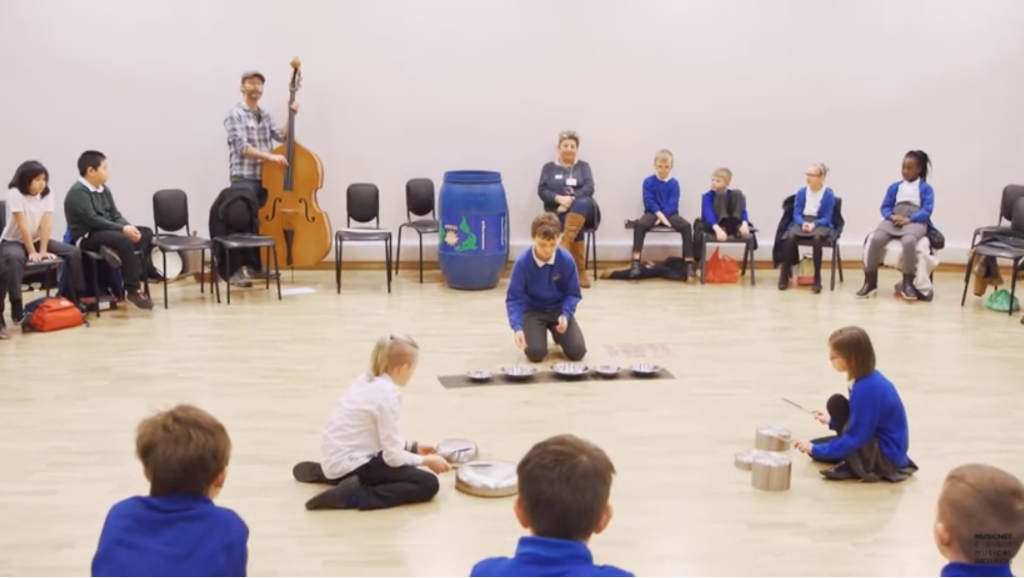 Your school SENCO would work with Sutton Music Trust to identify pupils of the same or similar age at risk of poor outcomes, which would suit the group. The group may include pupils at risk of exclusion, mental health issues or social challenges. We will also discuss additional outcomes or indicators that the school would value. Sutton Music Trust and the tutor delivering in your school will also create a report form and share project outcomes after the group's conclusion.
Music Nurture Groups are another way for pupils to start their musical journeys and progression routes.
#MakeMusicWithUs
#CognusAndProud