Sutton Music Service marked Black History Month 2022 by signposting our students to influential black composers, musicians, and performers on our social media channels.
These were selected by the Sutton Music Service staff with links to performances and albums for our students to listen to, along with reasoning as to why these musicians are influential to us.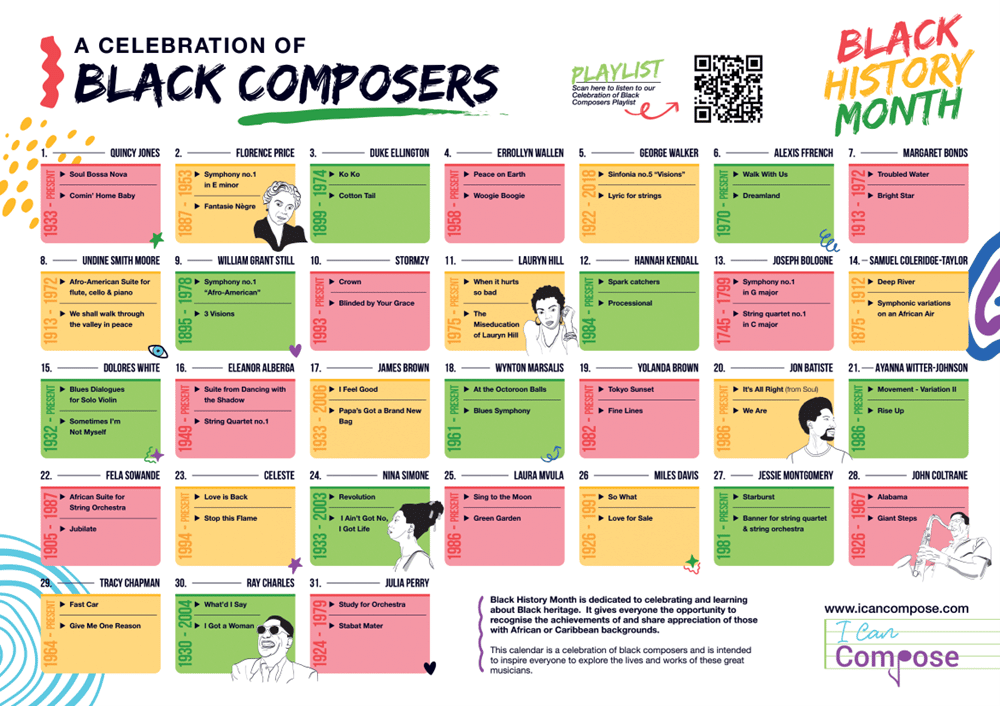 Central posts throughout the campaign used the 'A Celebration of Black Composers' calendar, a free resource from icancompose.com, which we highly recommend as a tool to expand your listening.
The celebration of black composers culminates with a video recording of 'Adoration' by Florence Price, performed by five of our young musicians from the Sutton Youth Wind Orchestra (SYWO).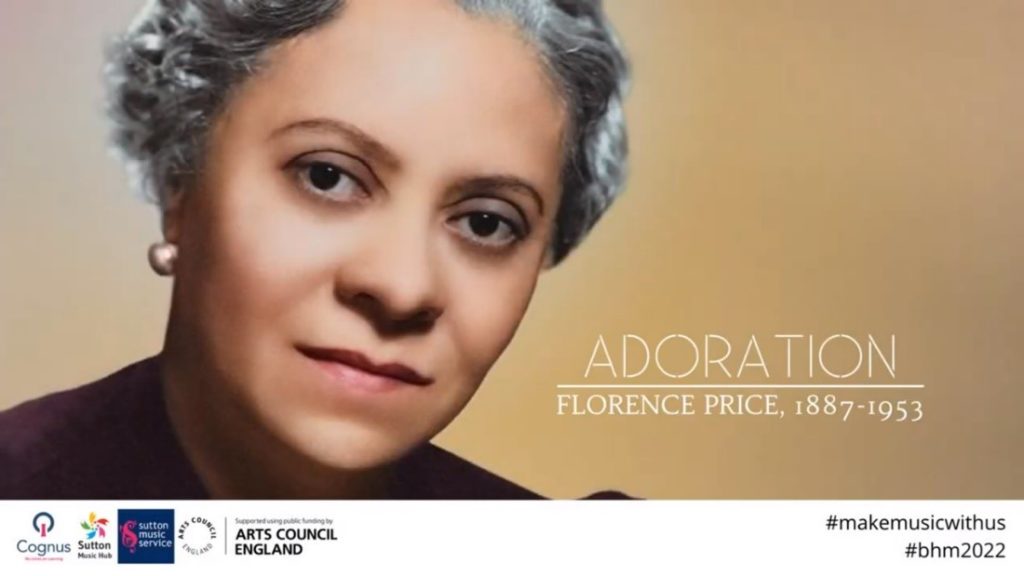 'Adoration' is literally a hidden gem of a piece. Originally written two years before the composer's death in 1951 for the organ, its rich, sentimental and yearning harmonies lend themselves to the full and warm textures of a wind quintet. Our SYWO students, who are fully aware of this prolific composer, found the piece moving and enjoyed the 'spiritual' influences that are so prevalent in Florence Prices' compositional style.
You can watch 'Adoration' on our social media channels from 31st October – marking the end of Black History Month 2022.
#makemusicwithus