At Sutton Music Trust, we want our students to be able to celebrate their successes and work as part of a team to perform high-quality concerts. Our Spring Concert Week showcased the talents of all our students in our bands, orchestras, and choirs.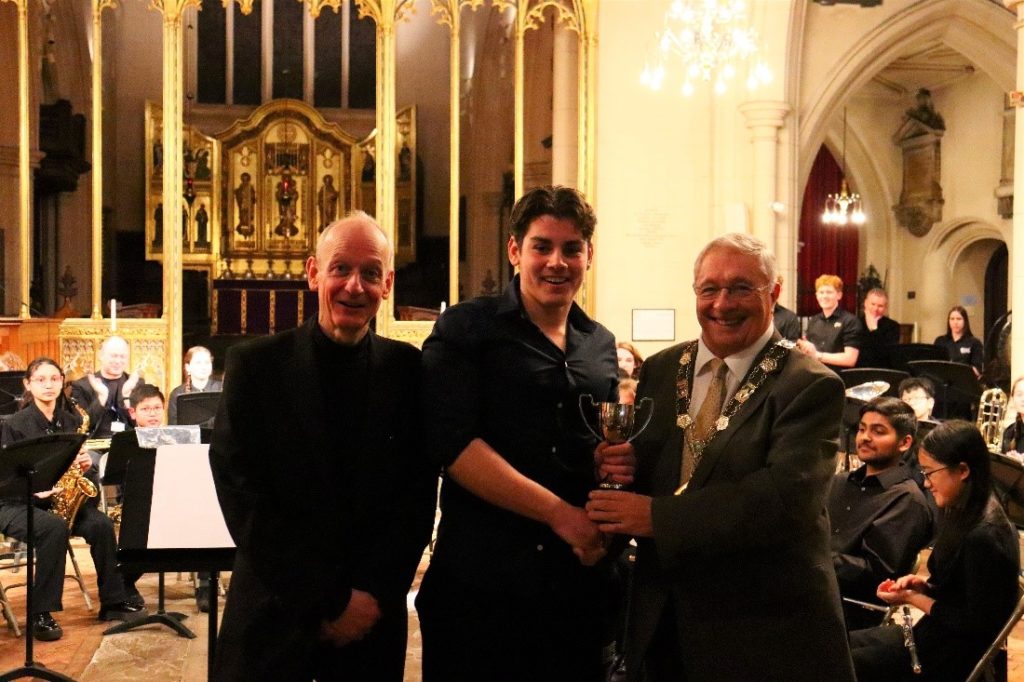 Spring Concert Week opened on Tuesday, 21st March, at All Saints Church, Carshalton, with our bands performing a varied repertoire, including selections from film soundtracks, and a special 50th-anniversary performance of 'Tubular Bells', arranged by our tutor Chris Kimber. The concert was a huge success.
On Friday, 24th March, YMO and SYSO showcased their hard work from throughout the term, including a special performance from Sutton's Young Musician of the Year, Liam. We were also joined by the Sutton Community Choir, who gave their first performance with a variety of choral rounds and songs from stage and screen. Choir leader Harry Heaven delivered a whole-audience choir workshop which got everyone singing!
Our final concert showcased our beginner orchestras and our choirs, performing to a packed audience who loved the finale of 'Can You Feel the Love Tonight', combining the Young Musicians Training Orchestra and the Sutton Young Singers and Youth Choir.
We were honoured to welcome the Mayor and Deputy Mayor of Sutton to all our Spring concerts.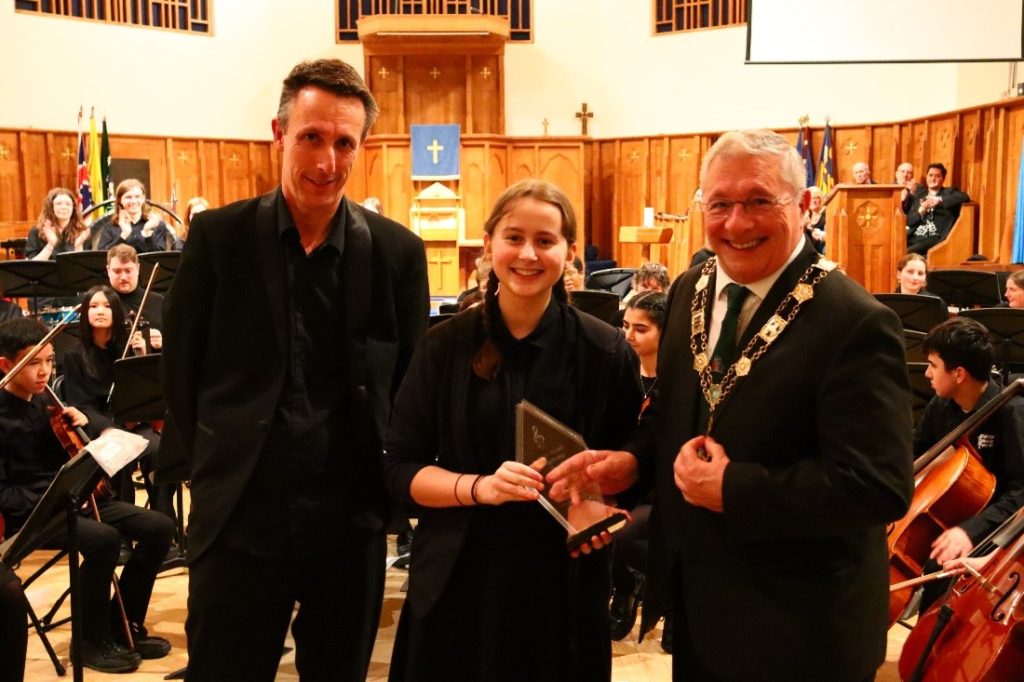 At each concert, we celebrated the achievements of our students with awards. Congratulations to all our winners listed below. Michalis (SYWO) won the SYMSA Award, and Chloe (SYSO) won the Cheryl Jenkins Award, celebrating their commitment and hard work through their time with Sutton Music Trust.