At Sutton Music Service, we believe that singing together is hugely beneficial and rewarding for all. Our first Christmas concert since 2019 saw six local secondary schools come together to create a festive vocal showcase that was enjoyed by an audience of over 300 people!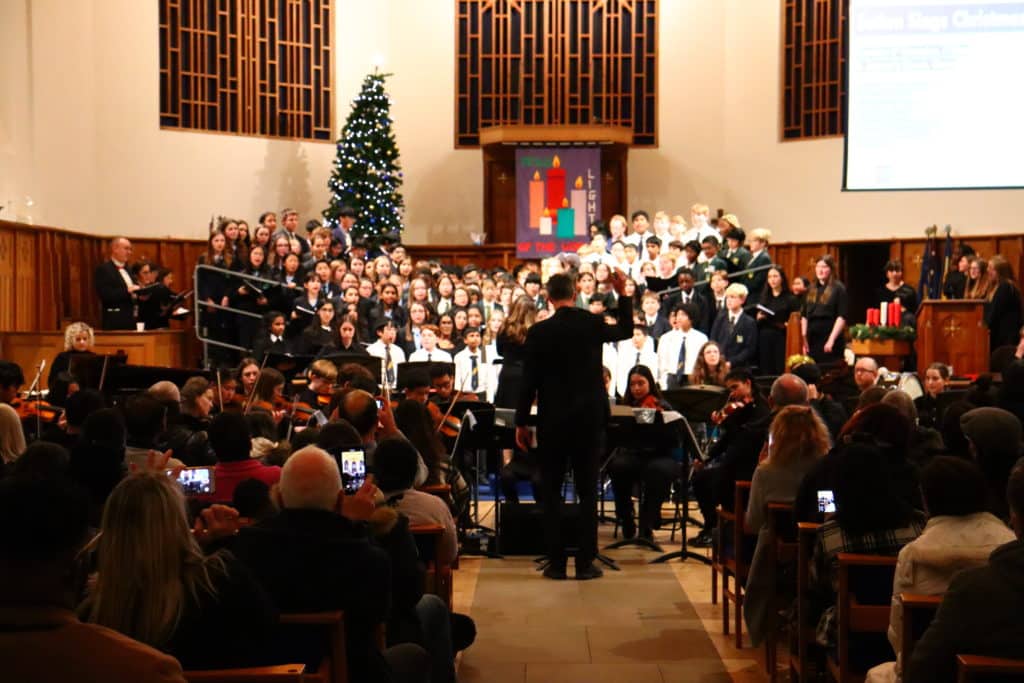 On Thursday 8th December, Sutton Music Service was thrilled to be joined by 140 talented young singers from six local secondary schools; Glenthorne High School, Overton Grange High School, The John Fisher School, Wallington County Grammar School, Wallington High School for Girls and Wilson's School at St. Andrew's Church, Cheam. Each school took to the stage to perform solos with repertoire ranging from Kelly Clarkson's 'Underneath the Tree' to Whitacre's 'The Seal Lullaby'. In addition to the school choirs, three of our borough choirs, Sutton Young Singers, Sutton Youth Choir and Sutton Community Choir, joined us for our festive vocal showcase, which culminated in a massed sing.
Over the course of the Autumn term, the choirs worked hard to perfect our three massed choir pieces, 'Carol of the Bells', 'African Noel' and 'Somewhere Only We Know', accompanied by the Sutton Youth Symphony Orchestra. Each school choir participated in a vocal workshop with Senior Vocal Curriculum Leader, Emily Murphy, to give the singers some grounding in vocal technique and help the choirs prepare for the concert.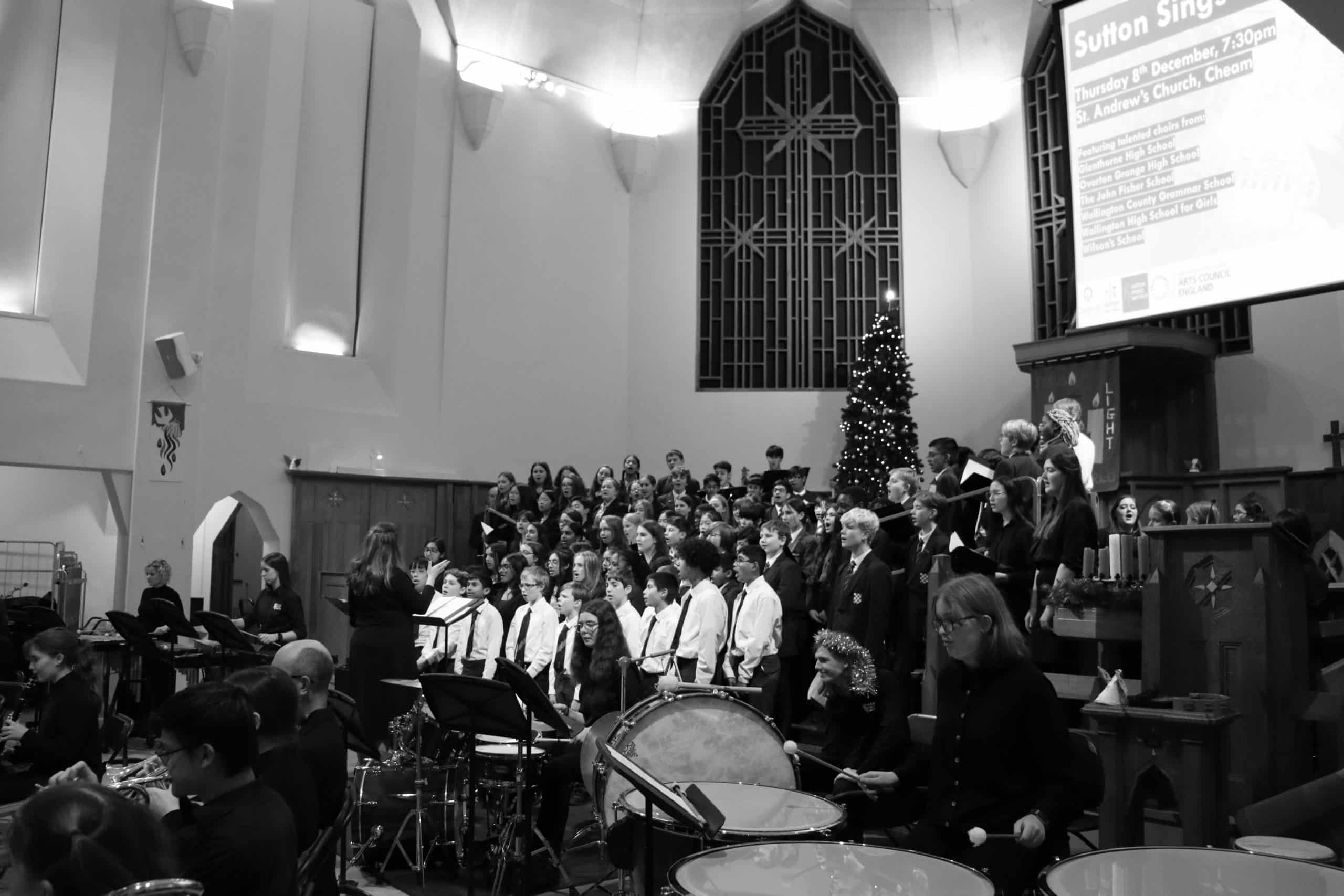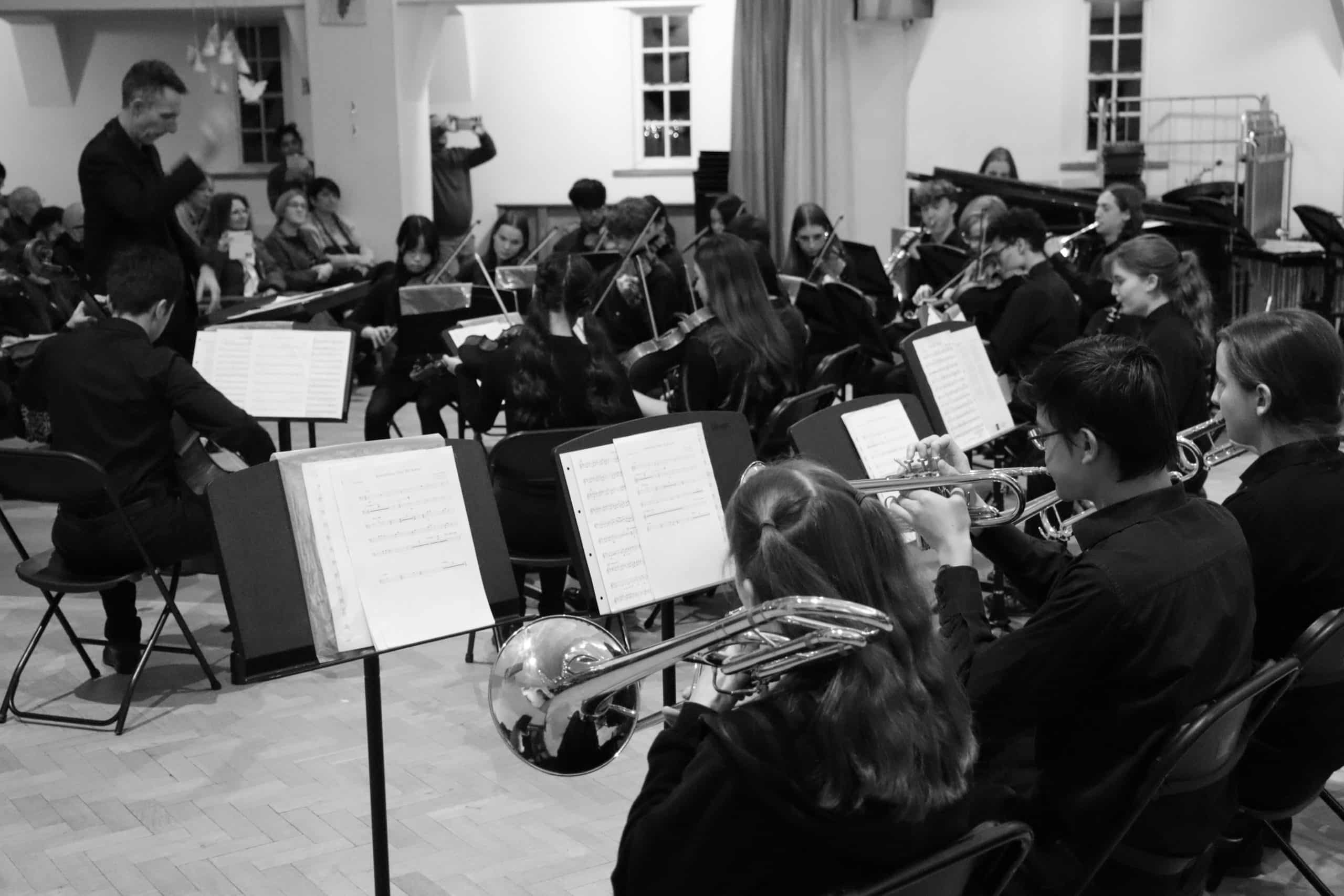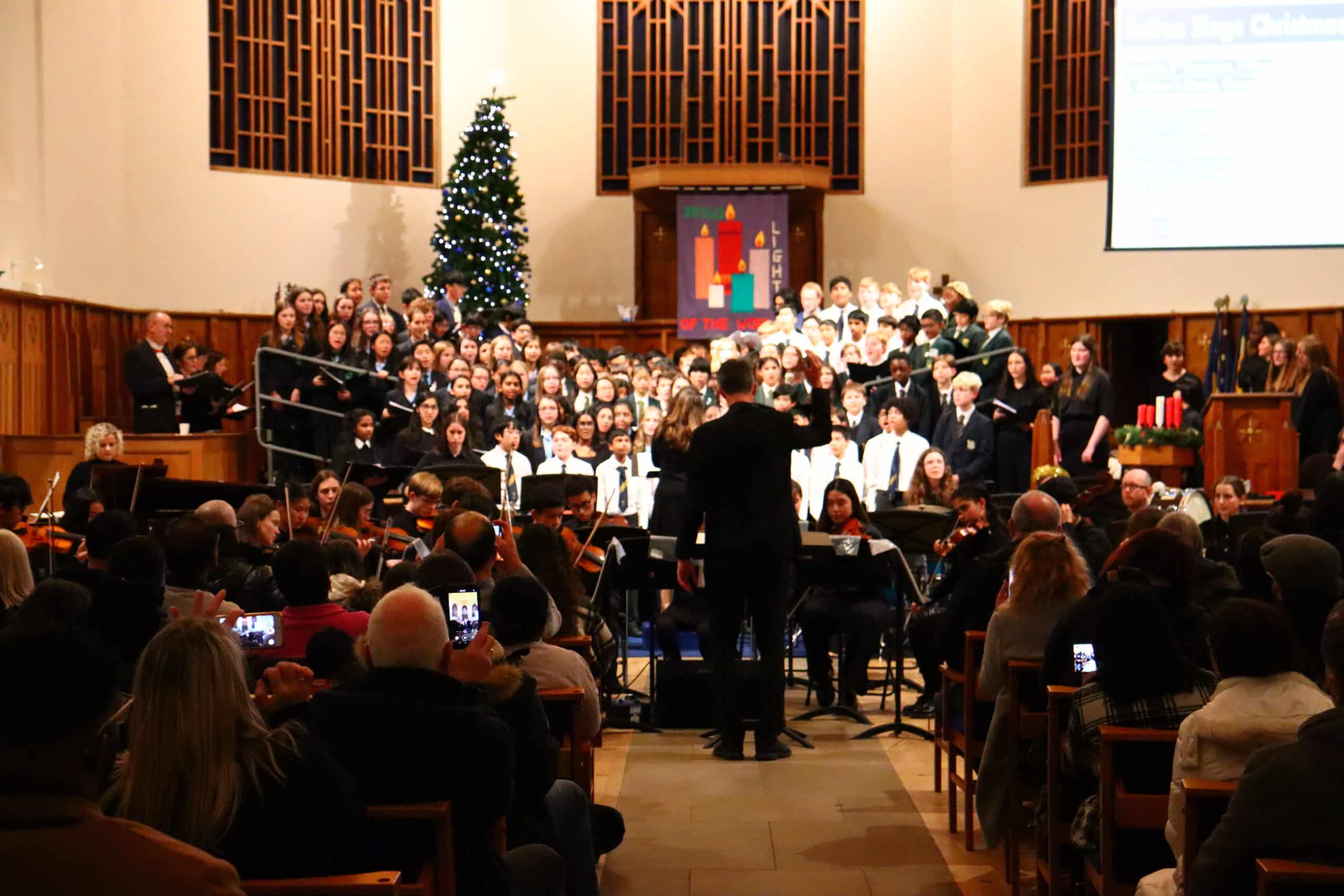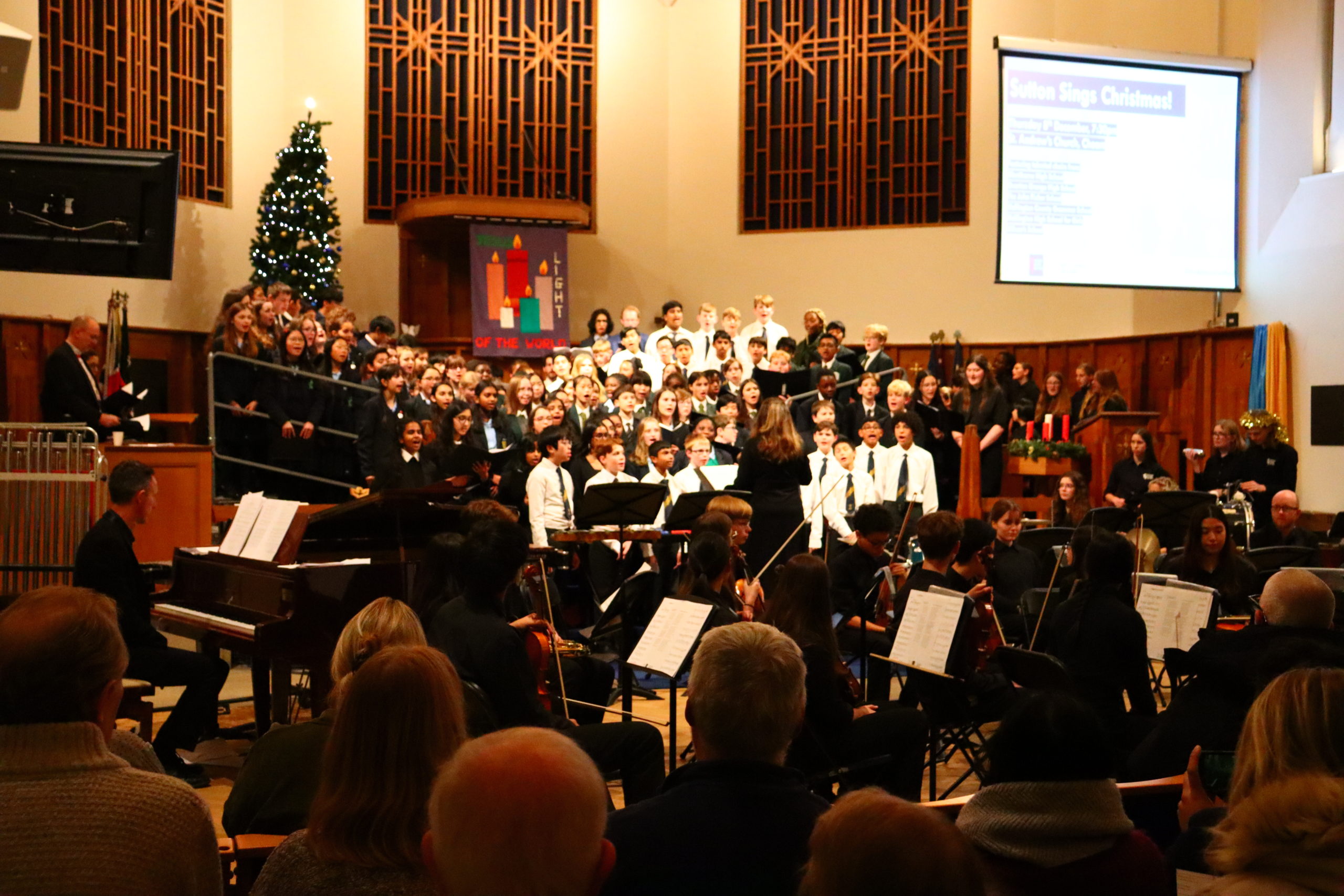 Thank you to all of our wonderful school choir leaders and talented singers for their performances in our Sutton Sings Christmas concert. We look forward to many more singing events in 2023!
Get involved in our singing events in 2023
We hope that even more singers take part in our future events and have planned more Big Sings for 2023. Please add these dates to the diary, with more information to follow!
Key Stage 1 Big Sing: 'A Coronation Celebration' – 25th and 26th April 2023
Key Stage 2 Big Sing: 'Magical Music' with the Royal Opera House – 13th June 2023
#makemusicwithus 
#cognusandproud