Working in partnership with the Philharmonia Orchestra has provided some outstanding opportunities for our young musicians throughout the academic year. Our final project with them for 2022/23 inspired and engaged twenty-five of our young musicians through the Summer Term.
On Sunday, 4th June, twenty-five string players from a range of Sutton Music Trust orchestras participated in the 2023 Strings Festival with featured artist Sheku Kanneh-Mason. The festival involved three workshops through the Summer Term, with the themes of Inspire, Making Progress, and Final Push. These were led by musicians from the Philharmonia Orchestra (PO) and supported by our Sutton Music Trust string specialist tutors, Phil and Charlotte Aslangul.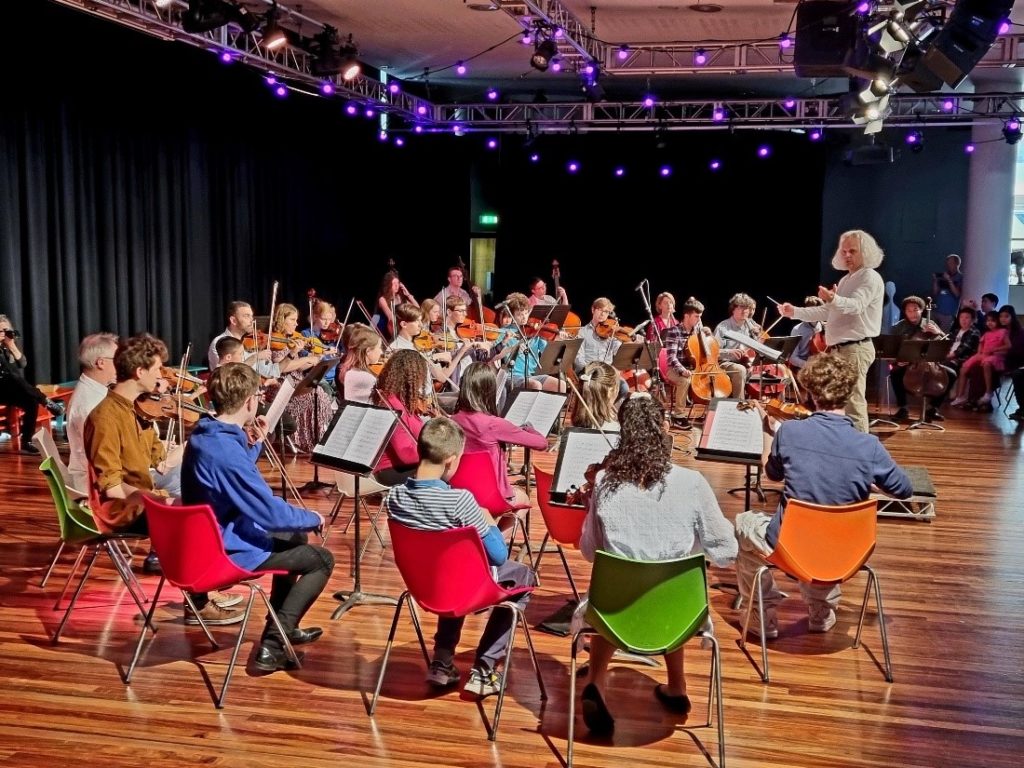 The day itself was a culmination of each of these workshops through an open rehearsal and performance attended by many parents, carers, family, and friends of all involved (over 120 students from five music hubs across London and the South East!). Led by Adrián Varela, 1st Violin of the PO, students performed pieces ranging from The Pink Panther to In the Hall of the Mountain King.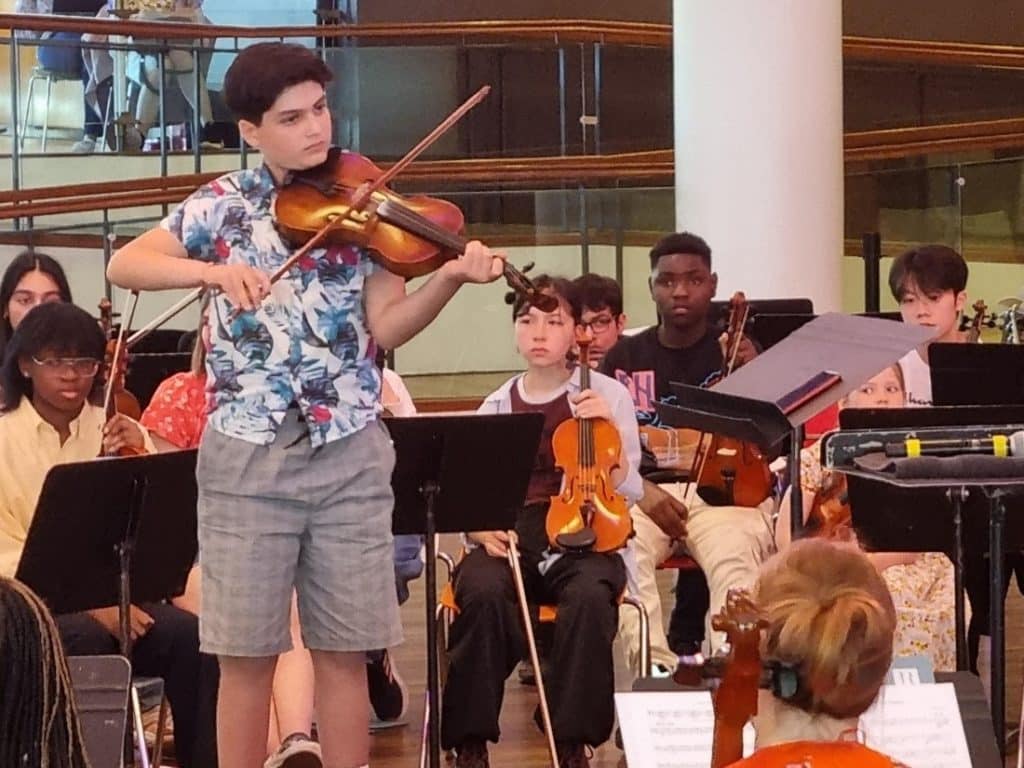 Following this, Gideon Robinson led a workshop which challenged students to build their confidence in improvisation. Our very own Elliot was brave enough to stand up in front of the orchestra to improvise with PO Cellist Madeline Ridd.
Congratulations, Elliot!
The day culminated with a chamber orchestra performance consisting of five advanced musicians from each music hub, performing a selection of repertoire featuring arrangements from Sheku Kanneh-Mason. Congratulations to those from Sutton Music Trust who were selected to perform in this group:
Isabelle T, Violin (SYSO)
Sophie H, Violin (YMO)
Hanchen M, Cello (YMO)
Rohan E, Cello (SYSO)
Tianya, Double Bass (YMO)
A highlight for many of our students was the 'campfire' session led by Sheku Kanneh-Mason. He treated our students to a performance of an original composition and answered their questions about his musical career.
For videos of the day – visit our social media pages! Search Sutton Music Trust on Facebook and @sutton_music on Twitter and Instagram.
#MakeMusicWithUs
#CognusAndProud