For DJs, producers, composers, sound engineers, sound artists, and anyone working with music/sound and technology.
The South West London Music Education Partnership (SWLMEP) comprises the seven South West London Music Hubs: Croydon Music & Arts, Hounslow Music Service, Kingston Music Service, Merton Music Foundation, Richmond Music Trust, Sutton Music Service, and Wandsworth Music. The members of SWLMEP work closely to develop opportunities for all children and young people across our areas to benefit from high-quality and creative music education.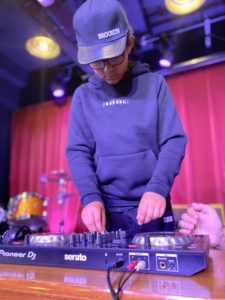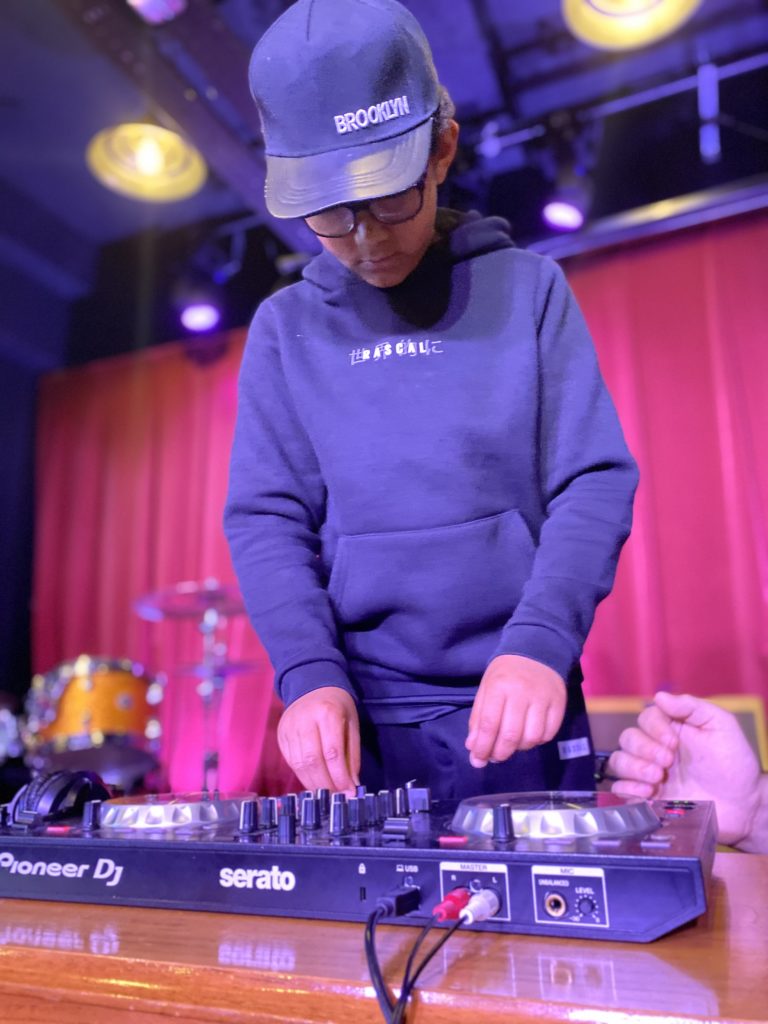 In 2021/22, SWLMEP commissioned a major youth voice project to understand how young people perceive the role of technology in their music education. We wanted to know our students' opinions on the strengths and weaknesses of technology-driven musical activity and what learning we can take forward to codesign the innovative future use of technology in Music Education Hubs.
One of the outcomes of this work was that young people wanted more guidance on where and how to start creating music and manipulating audio with technology.
As a Music Hub partnership, we are now working to create a new website where young people can learn more about technology-based music and give them a starting point to explore. We are therefore looking for artists, creatives, and professionals from each of the seven boroughs that can produce video and learning content that:
Explains who you are and how you use technology to work with sound and/or create music.
Gives an overview of your journey: How did you start working with technology-based music? What are you doing now? What are your future plans?
Showcases your work.
Signposts the young people to a way in which they could start experimenting with technology-based music – for example, using a free App – and give them one or more ideas or a tutorial about how they could use it to create their own music.
What advice would you give to any young person wanting to use technology to create music and work with sound?
£100 for one high-quality YouTube-style video plus support from your local Music Hub.
Content must:
Be at least 5 to 8 mins in length
Be made to a suitable standard
Cover the content outlined above
Be fully appropriate for Children and Young People
Artists and creatives that work with technology-based music and are active within the genre, including professionally. We are looking for a diverse range of people that work across a wide range of technology-based musical genres. We are looking for DJs, producers, composers, sound engineers, sound artists, and anyone working with music/sound and technology.
SWLMEP will be circulating and promoting the brief throughout January 2023, with final applications to be selected in early February. The content that you contribute to this project must be submitted by 1st March 2023.
The deadline to apply is 3rd February 2023 at 12 noon.
Following the deadline, a panel consisting of SWLMEP representatives will meet to review and shortlist the proposals. We may follow up with an interview. The panel will make a decision and contact the successful applicants thereafter.
Candidates should apply by completing this online form: https://forms.office.com/e/7gL9jNLxUL
View the project brief as a Word document here.
We look forward to your application, and if you have any questions please do not hesitate to contact us at suttonmusicservice@cognus.org.uk 
#makemusicwithus
#cognusandproud