Join our 'An Introduction to Improvisation' course this Easter.
In this online three day course, students will explore and experiment with improvisation techniques. They will learn common jazz scales and methods for using them to solo over jazz progressions.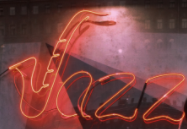 Course details:
Who? This course is for any student interested in Jazz Improvisation and is grade 2 to 5 standard on any tuned instrument.
When? Monday 12th to Wednesday 14th April, 10 am to 12 noon.
Where? This course will be delivered online using Microsoft Teams
Cost? The three-day course costs £40 and includes a PDF resource booklet that will be sent to the student before the course starts. Spaces are limited.