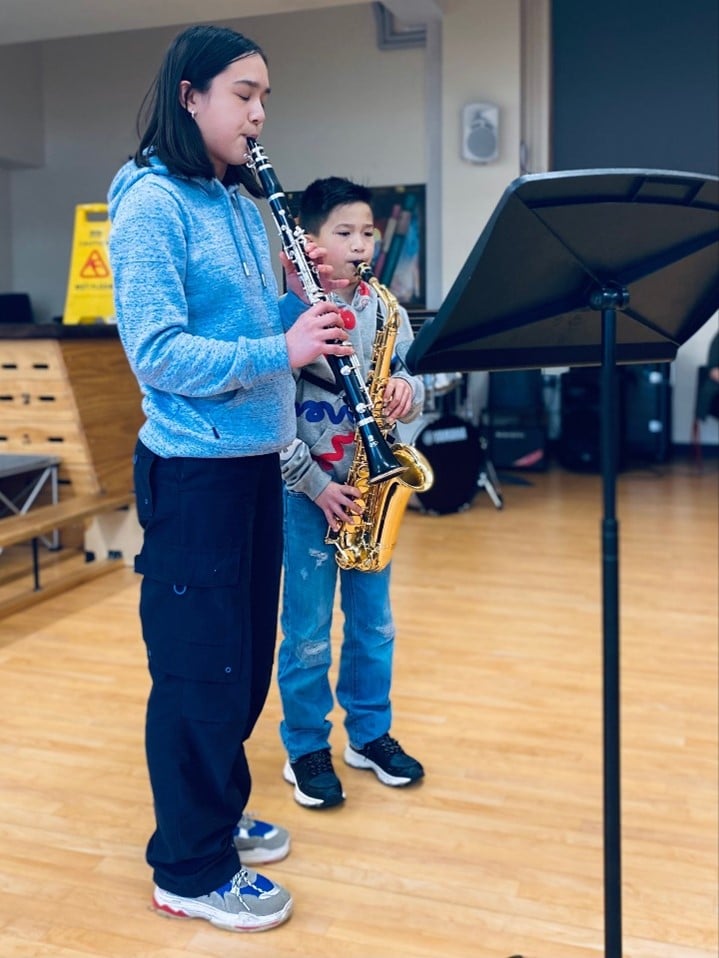 Music Academy recitals bring our students, their families, and supporters together to share their love of music. Our termly recitals are a great way of celebrating the talents of our amazing young people with our music service community.
Friends and family of our Music Academy students enjoyed an informal performance at Cheam Park Farm Primary Academy on Saturday 4th, March.
Around 25 students took part in our Spring Recital, with performers ranging from beginner pianists to advanced guitarists and lots in between. The audience was also treated to performances from some of our Academy ensembles, including Don't Fret! guitar ensemble and Sutton Songbirds, our choir for 5-8-year-olds.
The recitals are a great opportunity for students to gain performing experience in a relaxed and welcoming environment, and many of the performers played pieces from their upcoming exams to help with their confidence.
Watch a performance by our Academy Guitar ensemble, Don't Fret! here:
Want to get involved? Count me in!
Our next recital will be on Saturday, 17th June, 1.15 – 2.15 pm at Cheam Park Primary Academy. We can not wait to see our next batch of performers there!
To find out more about our Music Academy, click here.
#makemusicwithus
#cognusandproud