Sutton Music Service loves providing its students with access to large-scale and high-quality musical experiences. Hot on the heels of our successful KS2 Instrumental Festival and 50th Anniversary Concerts at the Fairfield Halls, 42 students and six tutors departed for the first music tour in three years to Spain at the end of July.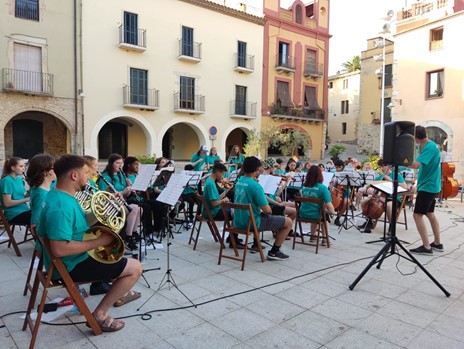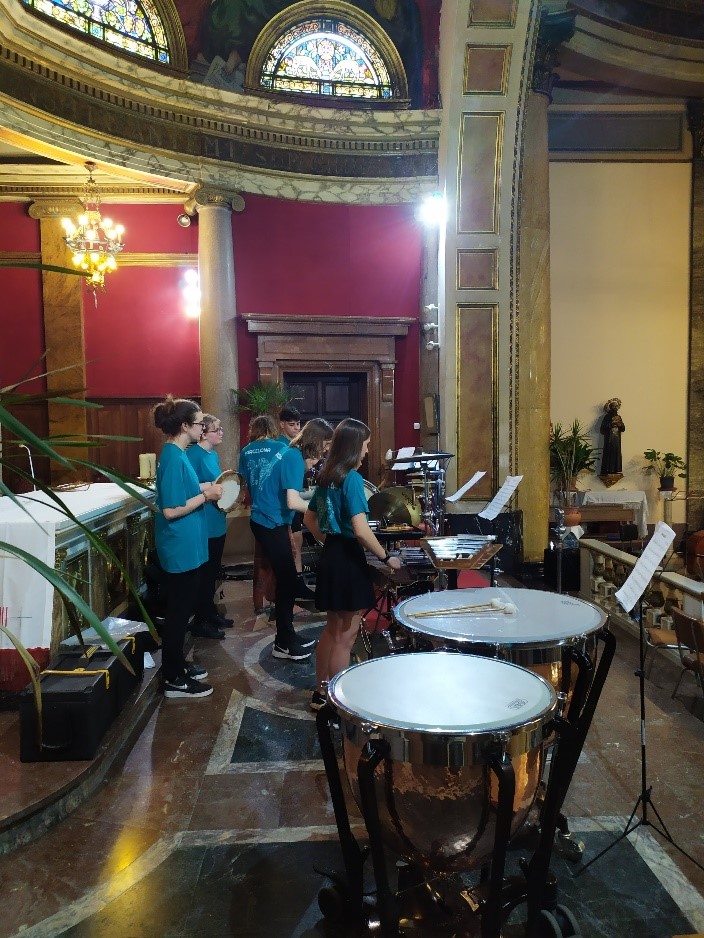 For many of our students, this was their first tour. For some, the first time that they had been away from home without their families. During this time, they were proud ambassadors of Sutton Music Service and enjoyed concert performances at three stunning venues in and around Barcelona. They performed at a very high standard and received incredibly positive feedback from the audience.
Teamwork and collaboration were two of the critical themes of this tour. These skills were put into practice when unloading the coach and setting up for each of our concerts. There were some memorable moments during this process, the most stand-out being our concert in the medieval town of Peralada. Due to the narrow streets, the local police met us to load our timpani and heavier percussion in their police car and drove it to the venue! Everyone worked together to ensure every piece of equipment was unloaded swiftly and set up for the concert smoothly and efficiently.
Sutton Music Service has a long tradition of tours, which are an opportunity for students to make new friendships and strengthen their existing ones. We look forward to seeing these friendships continue to grow when our students return to their rehearsals in September. The tour was especially poignant for our five Year 13 leavers, who have shown great commitment to the Music Service since they joined us in primary school. They are an inspiration to our younger students, and we wish them all the best for the future.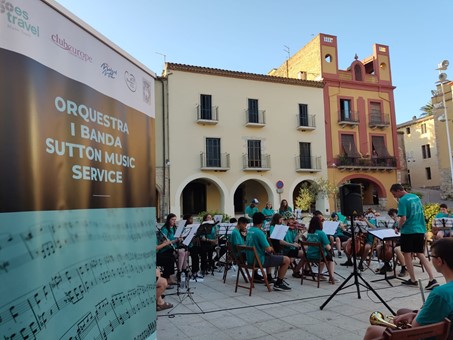 Our music tours are open to students in Year 9 and above. Details of our July 2023 tour will be released when our rehearsals resume in September. If you want to join one of our youth music groups or know somebody who would, you can find out more here.
Sutton Music Service has a comprehensive progression route of orchestras, bands and choirs that can cater for students who have only been learning for one to two terms through to those who are Grade 8 and beyond. We welcome any young person to come and #makemusicwithus in a friendly and exciting environment.
#cognusandproud