Sutton Music Service Spring Concerts – 21st to 25th March 2022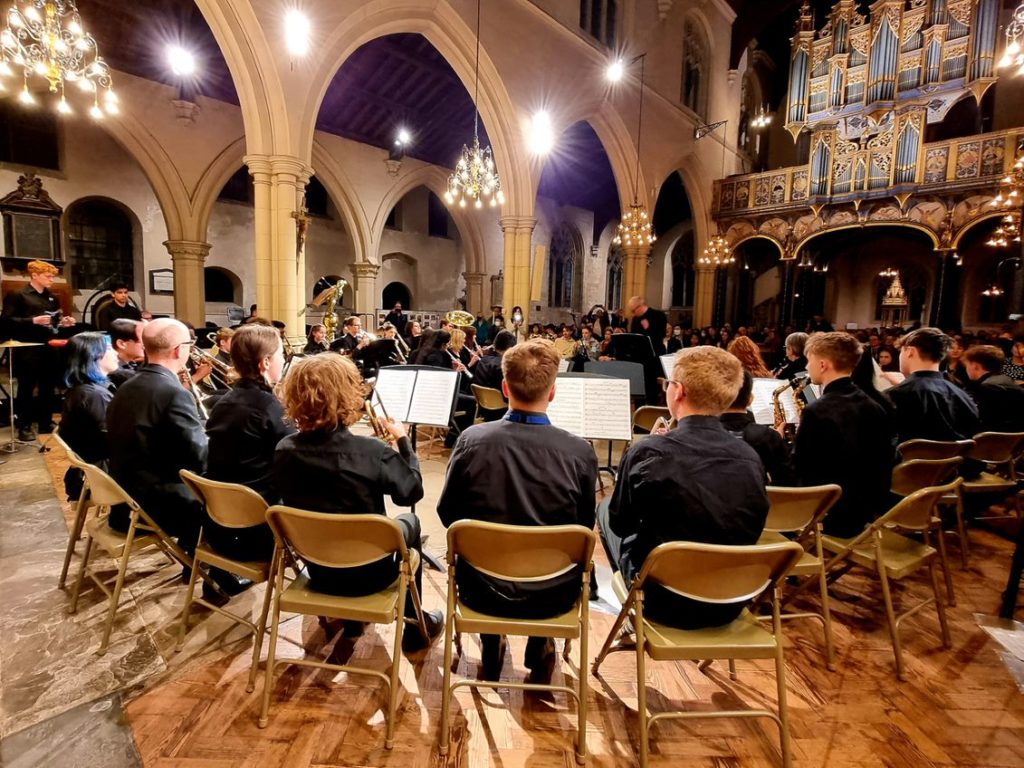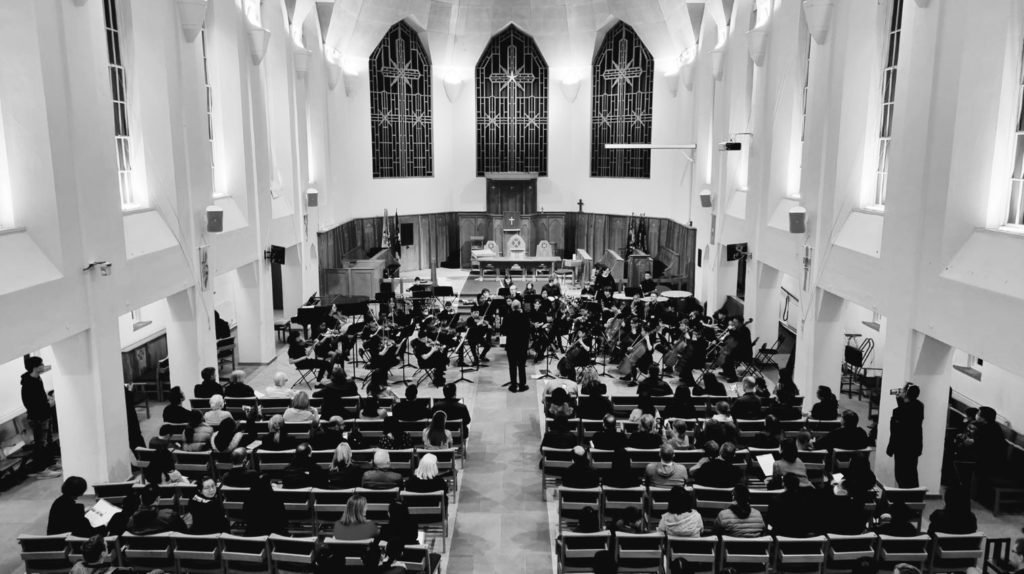 Sutton Music Service is incredibly proud of all the students who participated in our Spring concerts between the 21st and 25th of March. Their performances were excellent. The ensembles performed a wide selection of repertoire from Bizet, and Strauss, to the music of Andrew Lloyd Webber and Stevie Wonder! Thank you to our tutors and conductors for their hard work preparing our students for these performances. We would also like to thank the teams at St Andrew's Church in Cheam and All Saints Church in Carshalton for their support.
It was fabulous to see live performances again with no restrictions on audience numbers, meaning that our students played to packed audiences on each concert date. Feedback from the audience has been extremely positive, praising a "fantastic evening" and noting how the students' "enthusiasm and talent were clearly on show".
Pride was a strong theme throughout the concerts, and it was great to hear how many students were 'inspired' by watching the performances of our more advanced ensembles. Awards were given at the concerts to those students whom the conductors and tutors thought had been the most improved and who gave outstanding contributions at rehearsals during the Spring term. A complete list of our award winners is below.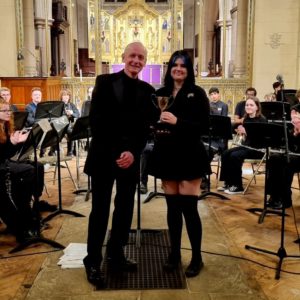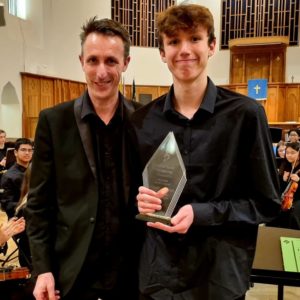 Outstanding Contribution:
SYMSA & Cheryl Jenkins Awards
We were incredibly proud to give the Sutton Youth Music Supporters Association (SYMSA) Award and the Cheryl Jenkins Award to our student leavers in SYWO and SYSO. A huge congratulations to Nicole G (SYWO) and Sam A (SYSO) for winning these awards – Roger, Phil, and the whole tutor & Music Service team are thankful for your commitment to the Music Service and wish you all the best for your future studies.
KS2 Festival – Tuesday 5th July, Fairfield Halls
SMS Golden Jubilee Concert – Saturday 9th July, Fairfield Halls
More information to come soon…