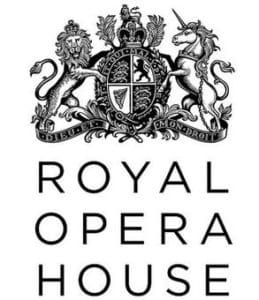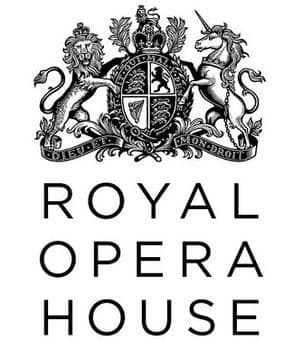 Sutton Music Service endeavours to find new ways to engage people to reach the highest levels of music-making. Through our partnership with the Royal Opera House, we support and develop singing in schools to help young singers access high-quality vocal provision and expose both singers and teachers to various genres, including opera.
On Tuesday 14th March, Sutton Music Service welcomed 15 primary school teachers at All Saints Church, Carshalton, for a full day of training with a stage director and chorus master from the Royal Opera House. This practical day introduced teachers to the Royal Opera House's 'Create & Sing' programme, which forms the basis of our KS2 Big Sing, 'Magical Music'. 'Create & Sing' is a National Schools flagship programme which supports teachers to develop children's skills in singing, drama and storytelling – and it is recommended in the new National Plan for Music Education.
During the training, teachers explored engaging vocal warm-ups and technique, how to create dramatic responses to music, as well as learning specially arranged repertoire from 'The Magic Flute'. This engaging day provided teachers with a greater understanding of opera as well as ideas and inspiration to take back into the classroom and explore with their young singers.  In addition to Sutton schools, we were delighted to be joined by several other schools who benefitted enormously from our CPD session.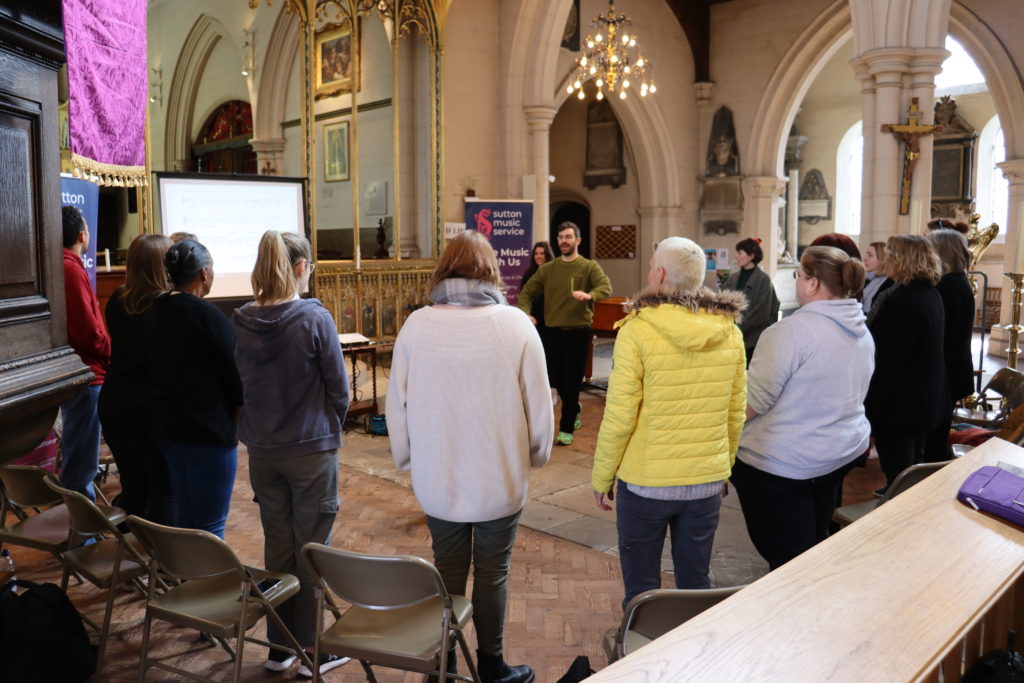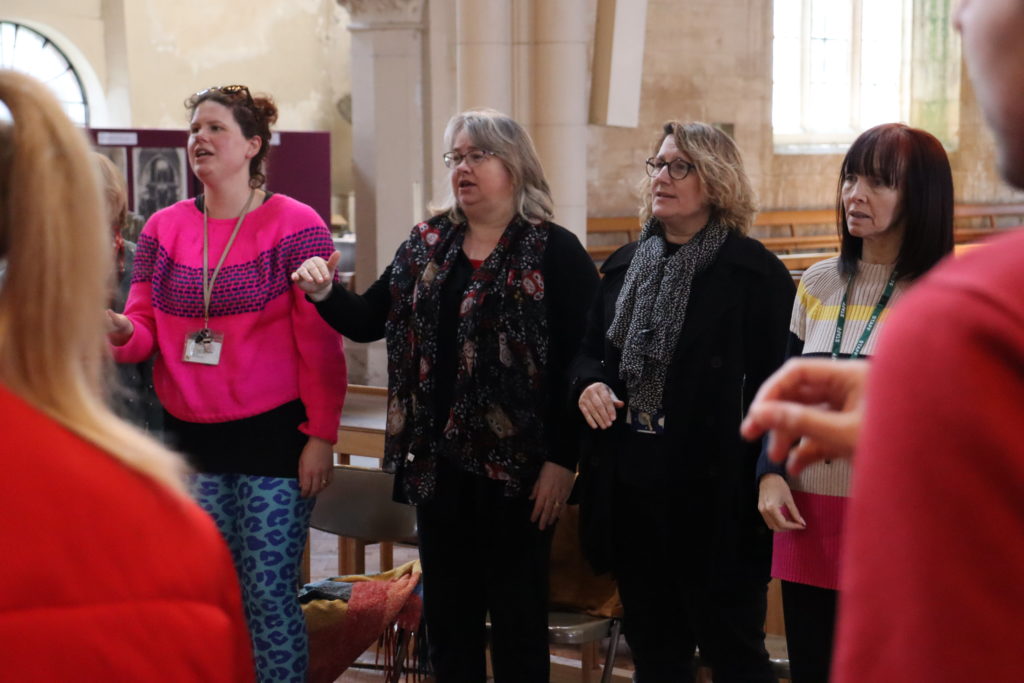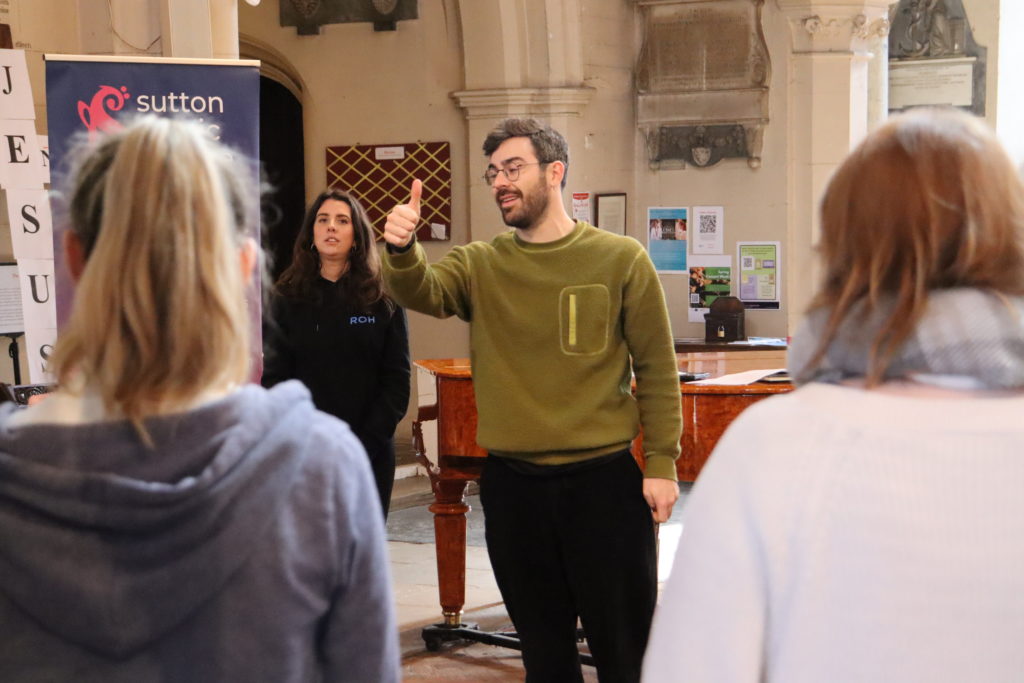 The culmination of our project with the Royal Opera House takes place on Tuesday, 13th June, when 13 Sutton primary school KS2 choirs will be taking to the stage at St. Andrew's United Reformed Church. The choirs will come together to form a massed choir and perform a selection of specially arranged arias from Mozart's 'The Magic Flute', accompanied by members of the Royal Opera House orchestra. Our concerts will also feature performances by guest artists from the Royal Opera House, which is sure to provide great inspiration for our young singers!
Want to know more about the Royal Opera House's 'Create & Sing' projects?
For more information, please visit the Royal Opera House's website:
Royal Opera House National Schools Program (roh.org.uk)
#makemusicwithus
#cognusandproud
This project is offered partially subsidised as part of the Sutton Music Education Hub singing programme, supported using public funding from Arts Council England. In addition, free CPD, resources, and support from performing artists have been funded by the Royal Opera House.