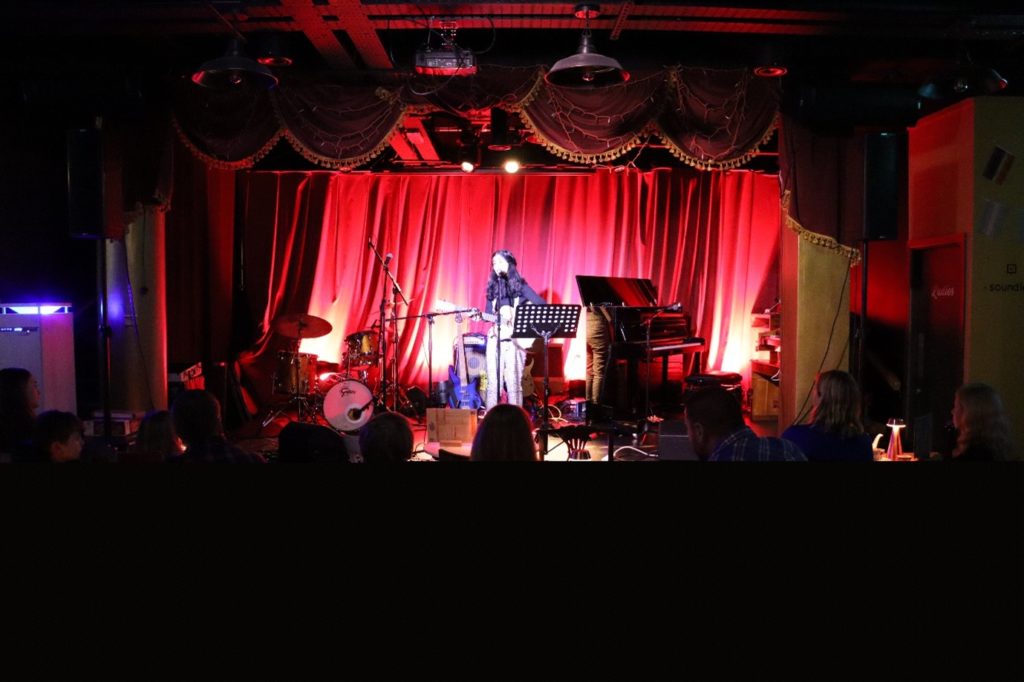 We know that different types of music touch people in different ways, so we engage with and celebrate all forms of music and all abilities. Music is music! Our new regular Up Next showcase for young people in the borough, where they can share their love for music and creativity, was a brilliant success. Join us at The Sound Lounge in Sutton on Monday, 27th February, for the next one!
On Monday, 7th November, we premiered our first ever Up Next event at The Sound Lounge, where up-and-coming musicians from Sutton's schools were given the opportunity to showcase their original music to an audience of their peers and music leads from the borough. It was a fantastic evening, and the talent level was mesmerising; many commented that the songwriting ability on show was unbelievable. For many, the performances and professionality of the artists seemed that of seasoned veterans, whilst for the performers it was an invaluable experience in their development as artists.
On the night, four amazing acts showcased their original songs as well as their covers of popular songs. All artists got the unique opportunity to work with professional sound equipment and the experience of working with a sound engineer assisting them in finding the best quality for their sound.
This event ties in with our new Sutton Songwriter Circle held at our Wallington offices on a Wednesday evening between 6 and 7 pm. This group is for young musicians in our local area to come together to create a community of musicians, promoting feedback and development in their songwriting abilities. This songwriting circle encourages musicians to work on originality and pursue their creativity rather than just covering songs. Support comes from a host of guest speakers from studio producers, venue managers and music industry pros, as well as introducing a platform for these artists to get their music heard through podcasts and on our social media.
The Sound Lounge is an amazing venue that regularly presents opportunities for young musicians to showcase their skills. They host a night called "The Jam", aimed at 14- to 24-year-olds, an open mic session to allow young people in the area to meet each other and play different styles in a professional setting. The Sound Lounge is a valued partner in the Sutton Music Hub.
To get involved in the February "Up Next" event at the Sound Lounge, please email nathan.radley@cognus.org.uk with a short demo of your group singing (either video or audio recorded) and a short paragraph about why you would like to perform at the event. We look to take candidates of all experience levels or sign up for our songwriters' circle via our website at www.suttonmusicservice.org.uk/.
#makemusicwithus
#cognusandproud