Continuing our hub-partnership with the Philharmonia Orchestra, students from the Young Musicians Training Orchestra rehearsed and performed with the orchestra at their 'Orchestra Unwrapped!' concert on Thursday, 16th March.
Twenty-two string players from the Young Musicians Training Orchestra (YMTO) took part in the Philharmonia Orchestra's (PO) 'Orchestra Unwrapped!' Project – a concert for schools – which culminated in our musicians performing side-by-side with the PO on stage at the Royal Festival Hall in London.
The students first took part in a workshop during the February half-term break, led by Julian Milone, a violinist in the PO. Julian led a workshop rehearsing Grieg's 'In the Hall of the Mountain King', which developed our students' technical skills.
On the day, students took part in another workshop led by Julian before taking to the stage with the PO to rehearse the piece under the conducting baton of Kellen Grey.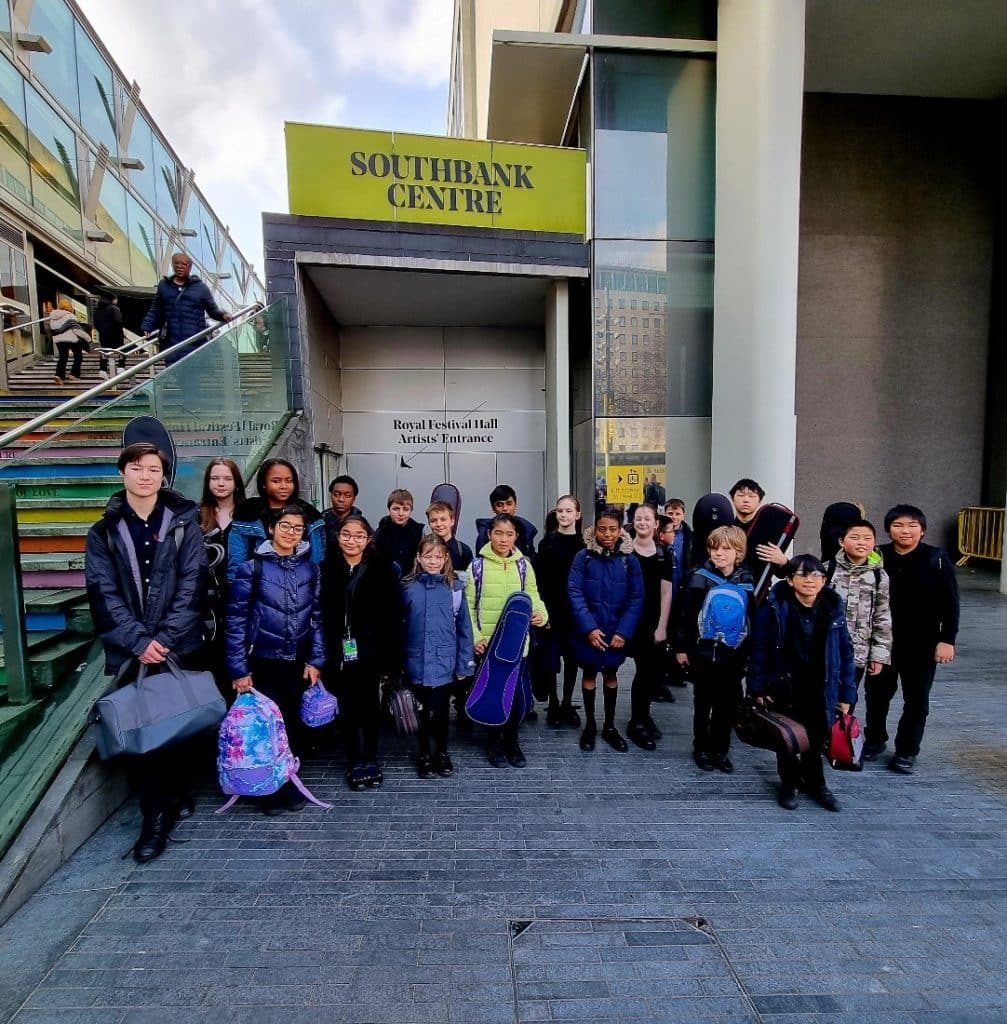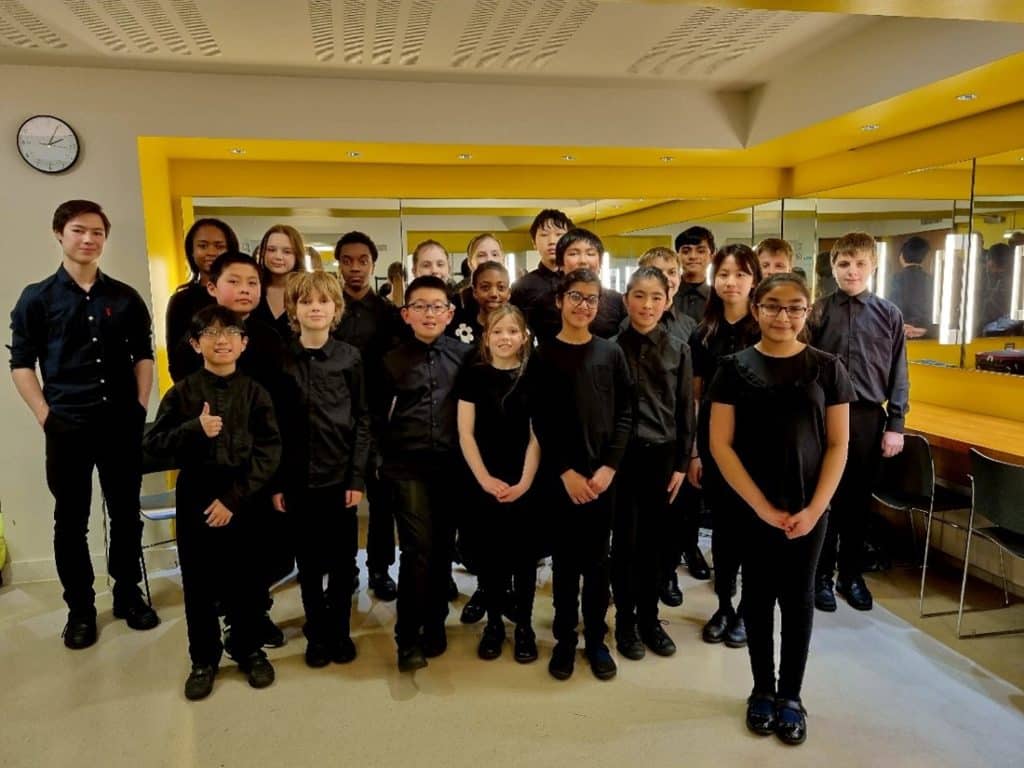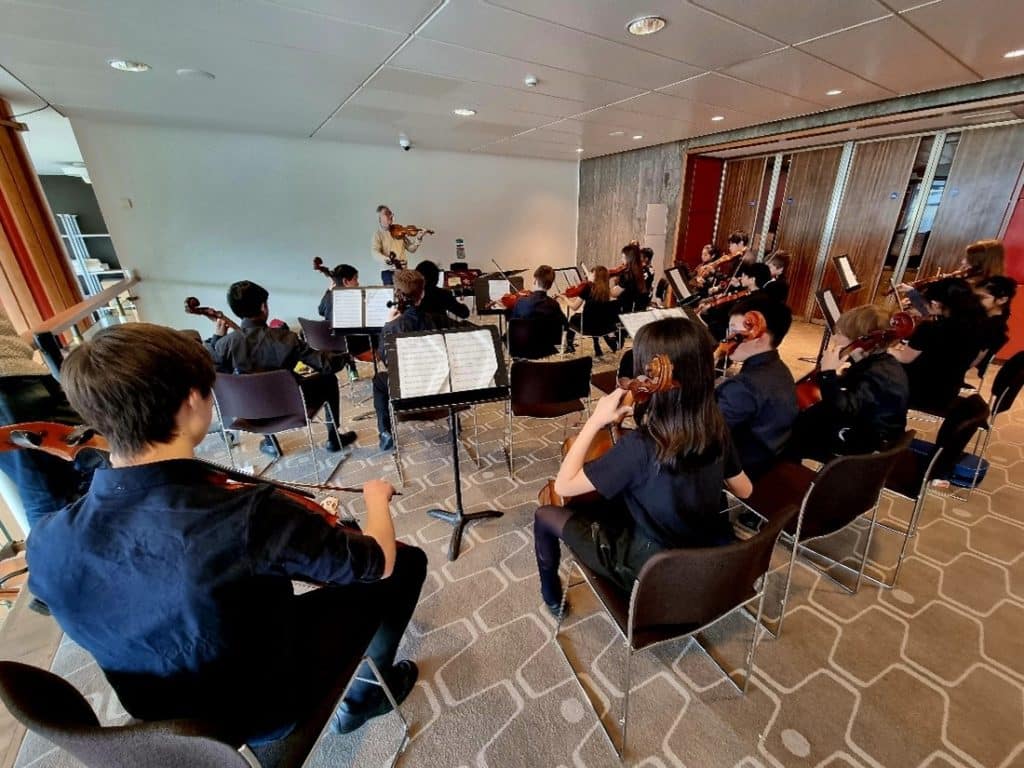 The audience included schools from Sutton, who were surprised to see some of their peers performing on stage! Our YMTO players received rapturous applause from the audience of fellow schoolchildren and were also supported by their own families.
Our students described the whole experience as "fun", "exhilarating", and "enthralling", with one describing it as "the best day ever!".
Watch the full performance of Grieg's 'In the Hall of the Mountain King' below:
To find out more about our continued partnership with the PO, visit the news section of our website.
Interested in joining on of our ensembles? Sign up for a free trial session for our Count Me In! week here: https://forms.office.com/e/xSngy5QN45
#makemusicwithus
#cognusandproud