Sutton Music Trust loves all forms of music. We know that different types of music mean different things to different people, so we are always looking for opportunities to create ways to work with more young people and celebrate the music that they love. Music is music! Our termly "Up Next" showcase for young songwriters, producers and DJs is one way we do this.
This term's "Up Next" showcase was on 19 June 2023 and was held at Sutton's professional music venue, The Sound Lounge. This term, we focused on sharing the work of our fabulous technology-based young musicians and our Sutton Songwriters' Circle. "Up Next" has now fully established itself on the SMT programme of events and was once again a resounding success with a sell-out audience. We are so proud of the young people who participated and genuinely cannot wait to hear more of their original music.

The evening began with our SMT DJs. These young people have been making music with us over the past two years as part of a project for children with visual and hearing impairments that Youth Music funded. These young DJs created sets of their favourite songs and skilfully demonstrated the technical ability they have developed on equipment adapted to meet their sensory impairment need.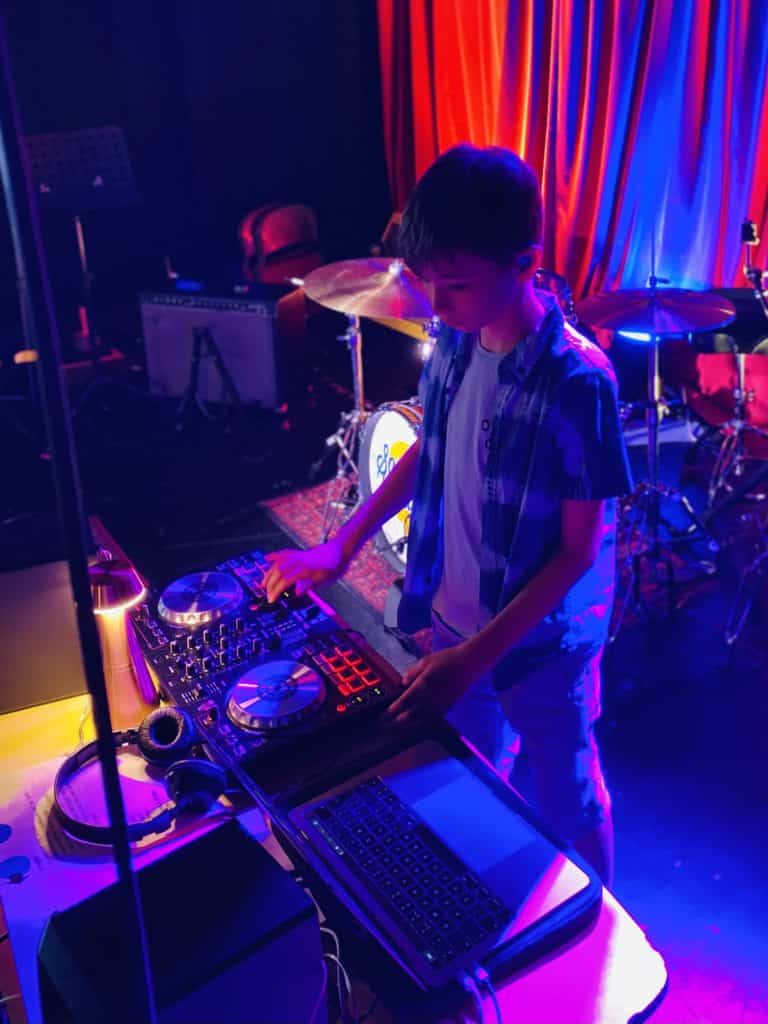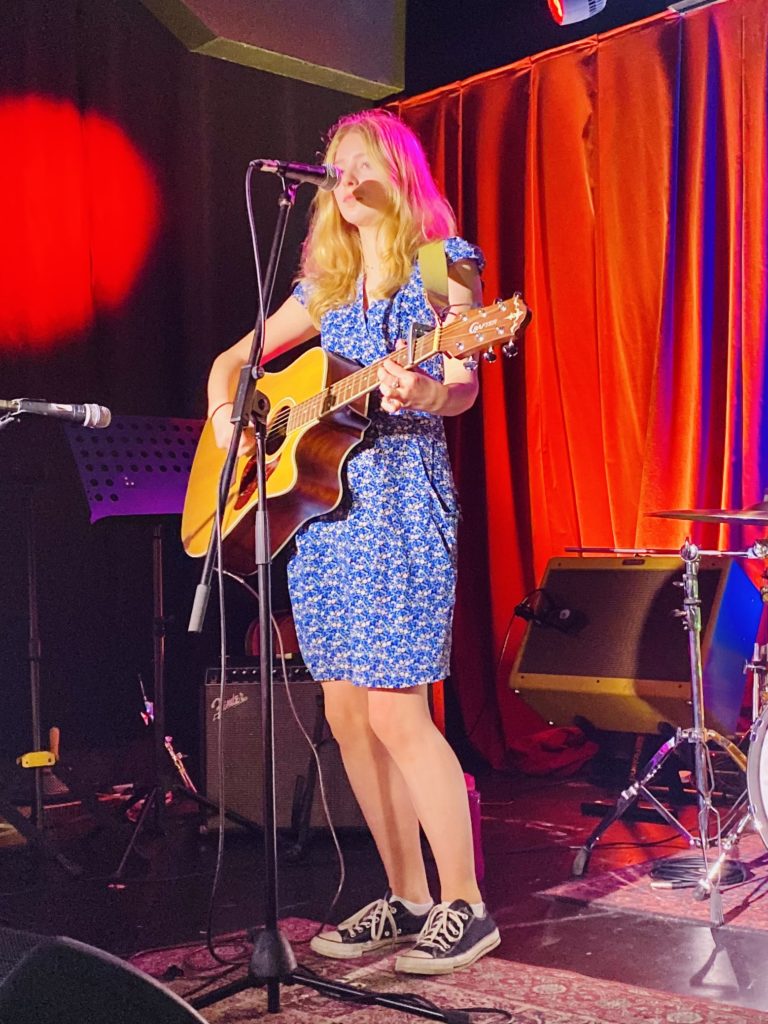 A Music Production student also had the opportunity to showcase his first-ever EP. He presented three finished songs to the audience for the first time and engaged in a live on-stage interview, discussing his musical preferences and the process of creating the music. This platform allowed him to receive feedback on his music and gauge the initial response from the public.
The show concluded with the members of our Sutton Songwriters Circle. This group meets weekly to learn new songwriting techniques, develop their ideas, and network with other local young songwriters. This group is dedicated to supporting aspiring singer-songwriters in developing their songwriting skills and creating better music. This showcase allowed the young songwriters to present their original music to a supportive audience. The audience response was a great confidence builder for the performers and gave them important feedback that will inform how they develop as artists.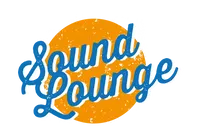 This event was the academic year's final "Up Next", but it will return in the autumn. The event celebrated the achievements of these young musicians and offered a glimpse into the promising future of their musical journeys.
#MakeMusicWithUs
#CognusAndProud