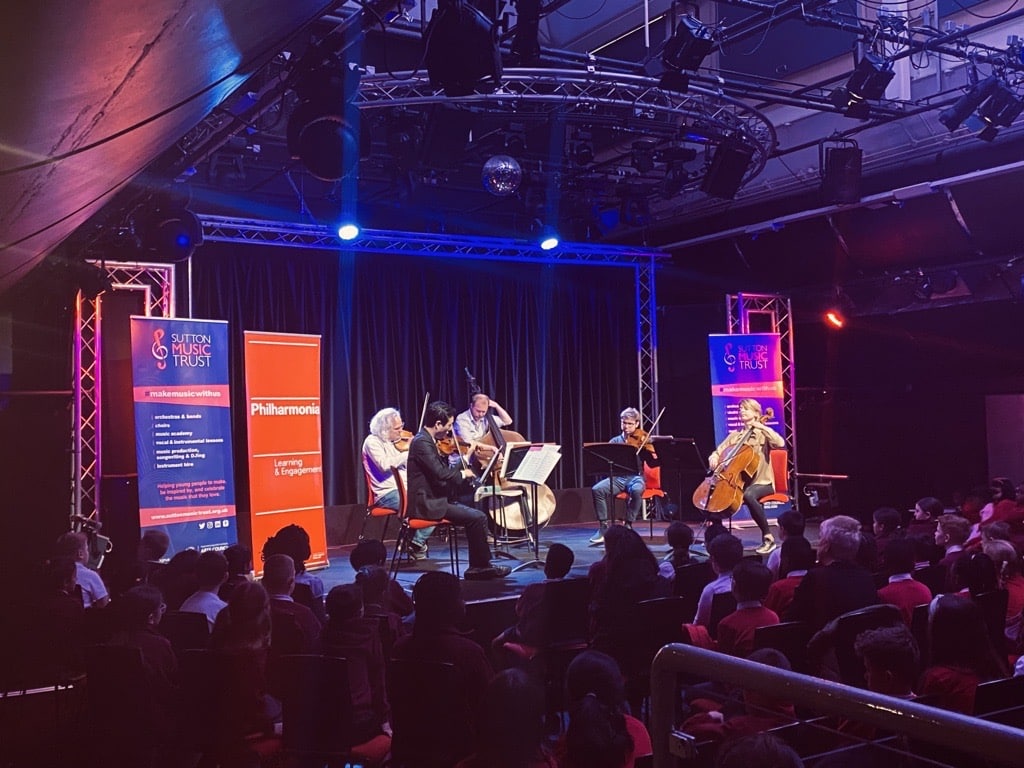 Sutton Music Trust believes that all children and young people should have access to high-quality musical experiences and have the opportunity to learn from a wide variety of professional musicians. As Sutton's Music Hub Lead Organisation, working with the Philharmonia Orchestra has created several fantastic opportunities for young people in Sutton this year. Read on to hear about the latest.
It has been a busy first week of the summer term for Sutton Music Trust. We welcomed string and woodwind players from the Philharmonia Orchestra to give interactive performances for nearly 2000 primary and secondary students from 30 of Sutton's schools. The performances were held on Thursday 20th, and Friday 21st of April, at St. Andrew's United Reform Church and The CryerArts Centre in Carshalton.
These performances allowed students to hear a string or wind quintet perform a setlist of classical music and arrangements from other genres and styles. The conductors talked to the students about the music performed, each player demonstrated their instrument, and students had the opportunity to ask questions. The final performance was tailored for 250 pupils studying GCSE Music at a local secondary school. Led by Adrián Varela, 1st Violin for the Philharmonia, the session focused on unpicking and exploring how music is composed and the creative options available to performers.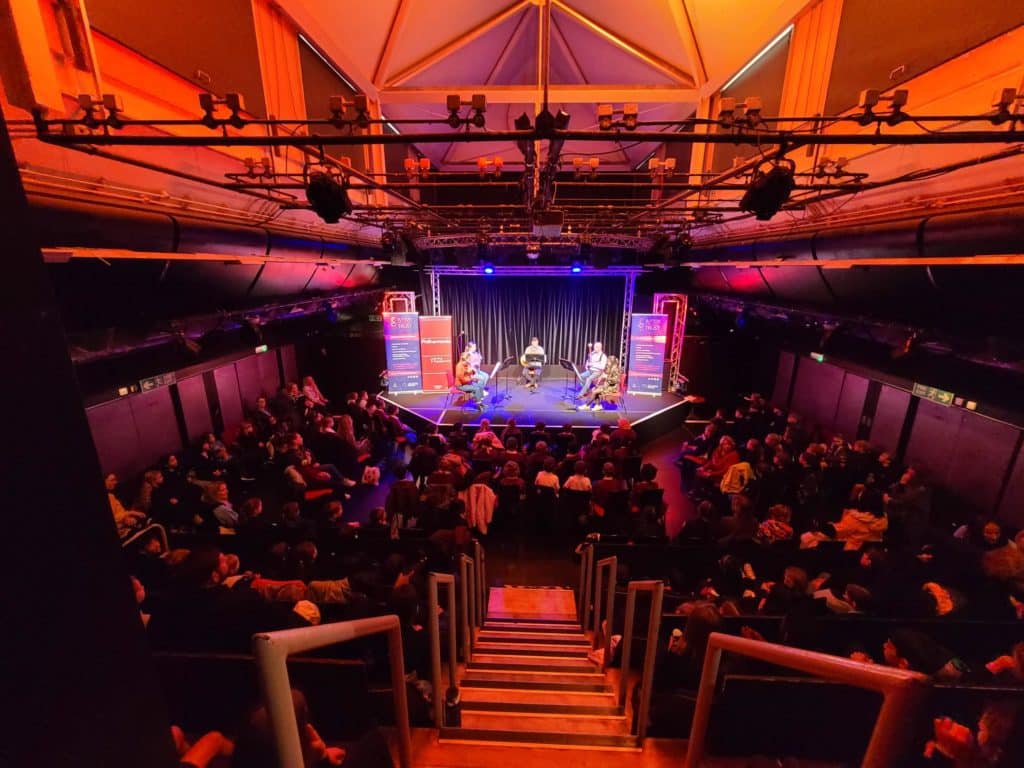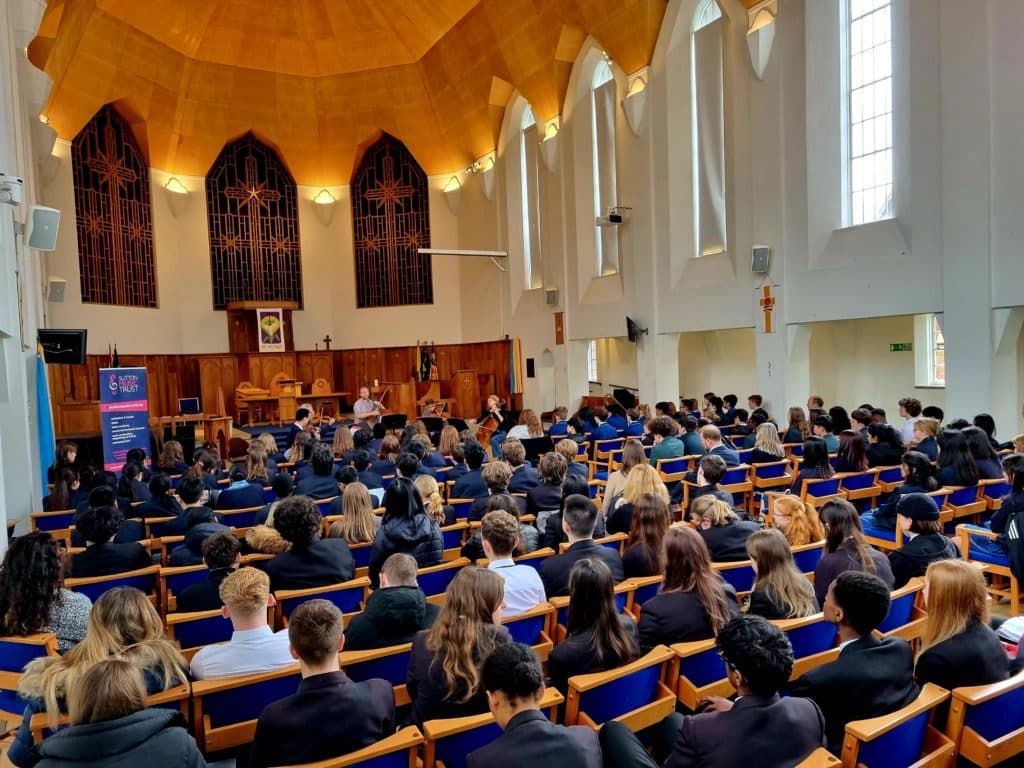 About the Philharmonia Orchestra
The Philharmonia, based at London's Royal Festival Hall, was founded in 1945 by EMI producer Walter Legge, initially a recording orchestra for the growing home audio market. They have worked with a who's who of 20th- and 21st-century music. Herbert von Karajan, Otto Klemperer, Wilhelm Furtwängler, Arturo Toscanini and Riccardo Muti are just a few of the great artists to be associated with the Orchestra. They have premiered works by Richard Strauss, Sir Peter Maxwell Davies, Errollyn Wallen, Kaija Saariaho and many others. 
Sutton Music Trust works to support schools with their music curriculums and provide high-quality experiences. If you are a local Music Coordinator or Headteacher and want to find out more about how you could engage with Sutton Music Trust, please email us at suttonmusictrust@cognus.org.uk
To find out more about the Philarmonia Orchestra, visit https://philharmonia.co.uk/
To find out more about the CryerArts Centre, visit https://cryerarts.co.uk/
#makemusicwithus
#cognusandproud